Mike Townes Retires
Posted on Nov 21, 2018 by Springwater Sports Heritage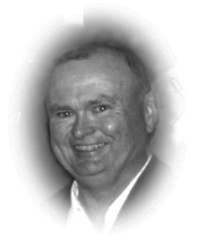 In our local November 15, 2018 Springwater Newspaper, published every two weeks, Sports Writer Mike Townes announced that this would be his final consecutive sports column. Mike calculated that he had reached 416 uninterrupted columns after 16 years. How many of us can boast of such an astonishing achievement. It was all done for the love of sport and helping the members of Springwater Township community to be better informed about local, and beyond, sporting endeavors.
Mike was a founding Board member of the Springwater Sports Heritage. Although he claims to have retired from that position he always responds positively and enthusiastically to any request for assistance SSH has sent his way.
Mike modestly and appropriately gives credit to his very supportive spouse Sandy and dedicated publisher Michael Jacobs which help ensure the quality and success of his accomplishments. He should not understate his role. We all count on others, as Mike did, but he was the force that kept it going successfully and for an unbelievable term. Mike has promised that he would publish the occasional column and he should know that we will look forward to those.
Springwater Sports Heritage salutes you Mike and hope that in some small way you feel the gratitude that exists throughout the Township. Many have been touched by your efforts and enlightening words. We look forward to the day your outstanding achievements are recognized by a thoughtful nominator and you will join other great Builders in the Springwater Sports Heritage Hall of Fame.
Recent News

Dave Drinkill Contract Extension
Feb 20, 2019

2018 SSH Annual Report
Feb 4, 2019

2018 AGM Announcement
Jan 11, 2019
---