Submitted by Tim Belcourt
December 28, 2015
Lou and Leo Belcourt were born and raised in Springwater Township and have experienced outstanding achievement in the sport of fastball.
They began playing junior ball with Edenvale in the 1950's and subsequently played for Elmvale in the Simcoe Rural League. When Elmvale joined the Barrie Sr. League, Lou and Leo were instrumental in Elmvale winning back to back championships in 1964 and 1965. When Elmvale withdrew from the Sr. League, Lou and Leo continued to play Sr. with Woods BA and Lakeview Dairy respectively.
Leo continued with Lakeview for many years garnering tremendous success. Elmvale at that time had re-entered the Barrie Intermediate League and Lou returned to play for a number of years in his hometown.
Listed are some of their successes:
Both were members of O.A.S.A (Ontario Amateur Softball Association) championship teams, Leo with Lakeview Dairy (1975) from Barrie and Lou with Elmvale (1977)
Both garnered all-star status and MVP (most valuable player awards)
Leo was a member of nine championship teams in the Barrie Sr. League
Lou was a member of seven championship teams in both the Barrie Sr. and Intermediate Leagues
Leo was an outstanding pitcher who pitched many no hitters
Lou was a catcher with power hitter credentials batting clean up for most of his career
Both contributed immensely in both sport and community to the fastball legacy of Springwater Township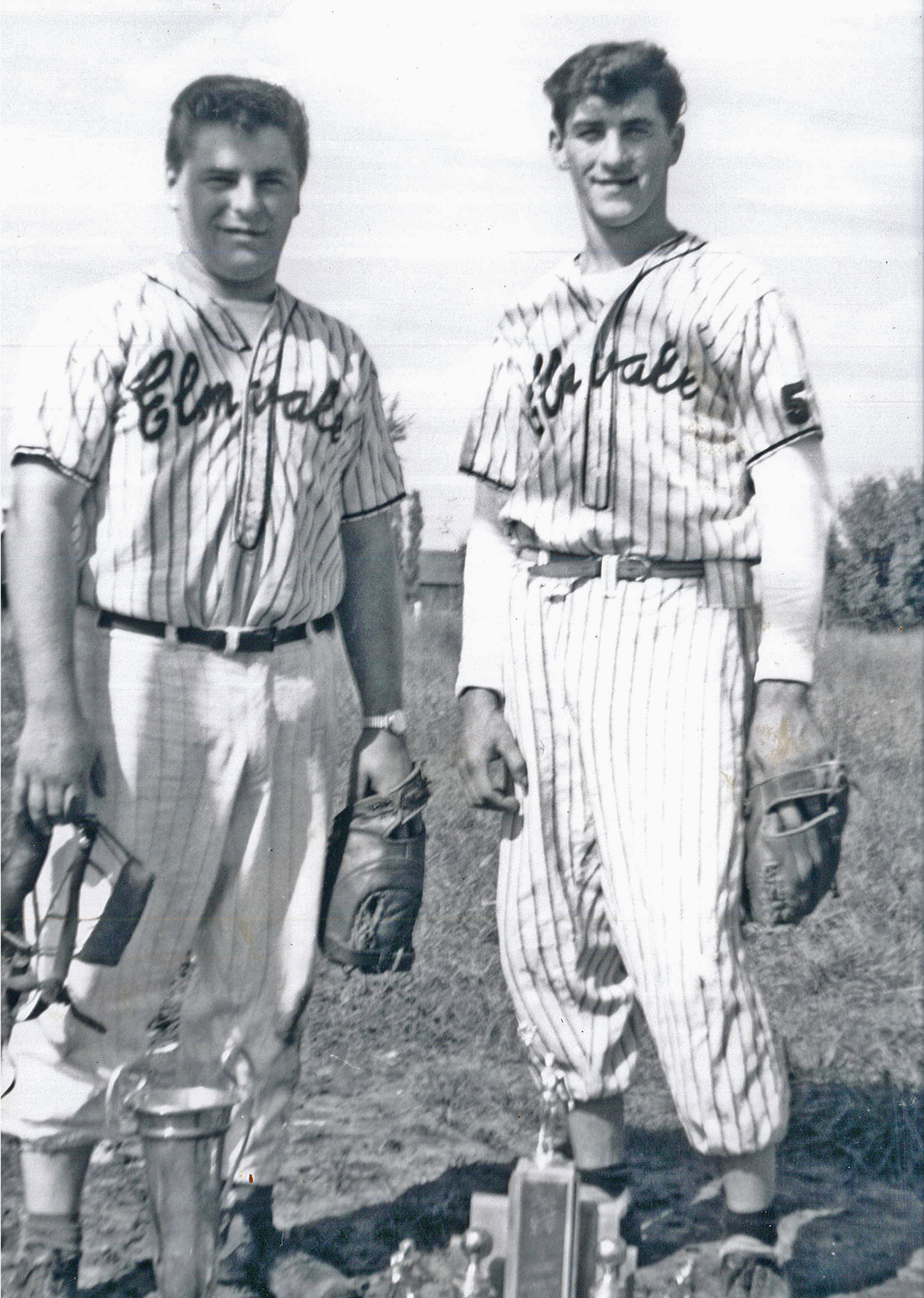 Lou (left) and Leo Belcourt in their Elmvale uniforms