Lynda Ritchie
---
Induction Award:
Lynda excelled in hockey and baseball in Shanty Bay. Marriage brought her to Elmvale in 1975 and she became involved in minor hockey and baseball. She sat on the executives of both organizations taking on many roles. Lynda coached minor girls' and boys' baseball teams always stressing fair play and teamwork. She was the recipient of many awards from minor sports and her community. Despite battling multiple cancers, Lynda continued assisting with sporting events until her passing in November 2013.
Member Details:
Category: Builder
Year of Induction: 2014
Sports: Minor Hockey and Minor Ball
Nominator: Tim Ritchie
Date/Place of Birth: July 4, 1948 Shanty Bay
Date/Place of Resting: Nov. 25, 2013 Elmvale Presbyterian Cemetery
Highlights:
1988 - Celebration 88 Award given by the Government of Canada through the Ministry of Fitness and Amateur Sport. ...more highlights
Narrative/ Anecdotes:
Lynda's love for baseball began early in life but the highlight of her career was pitching "perfect game. ...more narrative
Quotes:
Reflections:
"-----this type of honour would put a smile on her face. She would
find being centered out unnecessary, but that's just how she felt".
Lynda's son Tim in his nomination statement.
"-----had a great capacity of keeping those around her organized."
"----no matter what we were doing, Lynda made us look good"
"-----was a strong person and we sorely miss her."
Dan McGinnis, MC of Awards banquet
"----Shanty Bay's loss is Elmvale's gain."
"-----all we had to do was show up and Lynda told us what to do."
"-----had that special walk ------- always knew it was Lynda----walked
everywhere."
"-----it took 2 or 3 to replace her."
Tom McGinnis presenting award to Ritchie family
---"Lynda needed to make sure everything was in place for coming year
...create trophy in her memory for girl in minor baseball
...Emily McLean to be given the 1st annual award."
Lynda's last requests of Tim & Tom McGinnis
"Lynda died and went to the Hall of Fame up there on the first ballot."
Tom's McGinnis' final reflection
Media/ Memorabilia:
Click on the Photo Gallery link below to view Photos of-------- the Lynda Ritchie "Memorial Hat" -------Trophies presented to her -------As Citizen of the Year......
...Photo Gallery
In Memory:
Lynda passed away in 2013 at the age of 65
♦ Lynn-Stone Funeral Home
Acknowledgement:
Springwater Sports Heritage would like to express its appreciation for the significant contribution made by Tim Ritchie and his Family as well as SSH volunteers for their research, collection and collation of information.
Back to Hall of Fame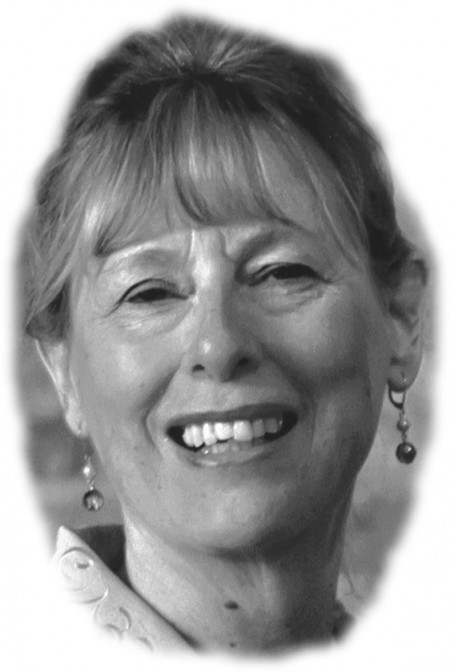 Ceremony Video: