Submitted by Mike Patchell
November 7, 2016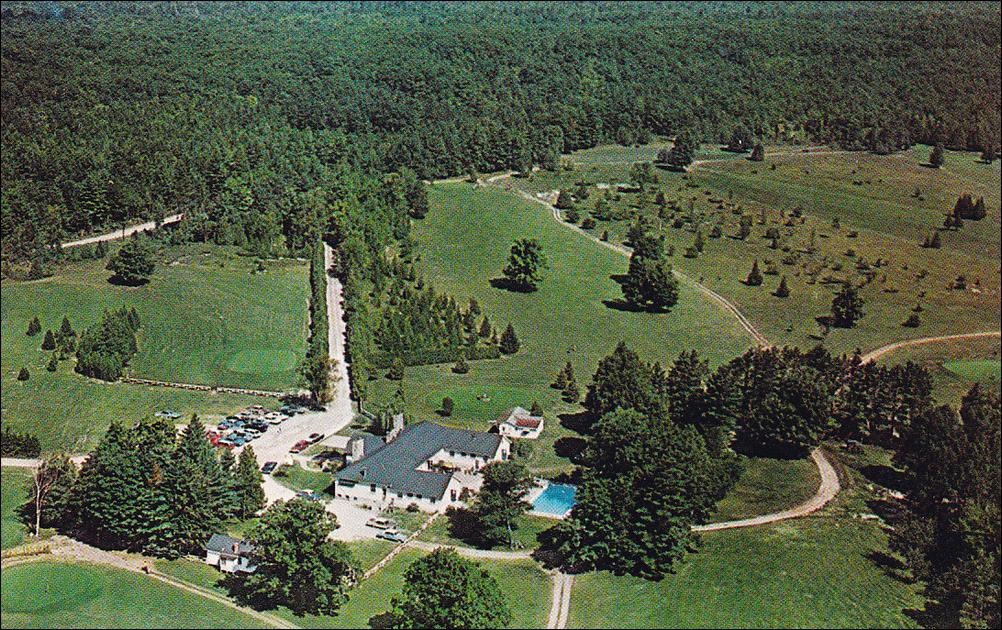 Golf was a popular sport back in the late 1950's and the early 1960's. Pat and Mary Burton owned the Wasaga Golf and Country Club. They were very friendly and welcoming to everybody. Also, Bernie and Jean were very nice along with John Longhurst and Joe Strath who were the groundskeepers.
On any day, one would find someone from Elmvale on the course. Many times, I hitch-hiked from Elmvale to the club. Usually, I could count on a ride back to town with either Ernie Flotron or Ed Campbell. Often on a Sunday morning, Dad and I would be real early and Joe McGinnis and Alcime Lalonde would be in front of us.
Laurie Patchell reminded me that a junior membership cost only $25.00 a year. For that price, we had unlimited golf and the use of a full-length swimming pool.
The mosquitoes could be quite bad at the course in June and July. One evening, Dad and I went golfing and the mosquitoes were so bad that we only played the first hole then back to the tee. It was the worst we ever saw.
I have memories of the par 5 5th hole which was 595 yards. That was a long hole for its time. Also, I remember the 520 yard 8th hole. Long hitters always tried to cut off the dog-leg on their drive.
I was reminded at the Springwater Sports Heritage Hall of Fame induction dinner on September 30, 2016 that there would be few athletes if not for the coaches, managers and executive. Likewise, it was our elders, either parents or older teenagers, who nurtured our golfing. They always had patience for us.
Not only were there people from Elmvale and Flos, but also cottagers from Wasaga, Allenwood and Woodland Beaches. Because the beach people shopped in Elmvale, they knew the Elmvale people on the course.
I have compiled a list of people that were regulars at Wasaga. From Wasaga Beach, I remember Glen Wilson and Ken Tracy. The Aspinwall, Burley and Stone families along with Alex Caldwell and Dave Saunders came from Woodland Beach.
From Elmvale and Flos, these are the people that I remember. Helen and Ed Campbell, Dave Campbell, Bertha Cooper, Andy and Tom Copeland, Merv and Bruce Corbett, Harv Cotton, Bonnie, Sky, and Ernie Flotron, Jim and Pete Hall, Ham Hoskin, Alcime Lalonde, Wendy and John MacKenzie, Joe McGinnis, Muriel, Doug, Greg, and Mike Patchell, Pete and Max Steele, Doug Stone, Peter Vollett. Maybe someone remembers more names from the past.