Douglas McConnell
---
Induction Award:
Doug, for many years, held several coaching, refereeing and senior executive positions with Elmvale, Georgian Bay, Huronia, Little NHL and Ontario Minor Hockey Associations. He was a founding Member of the Huronia Minor Hockey League. He was made a Little NHL Honorary Life Member. Doug's passion was refereeing and many Elmvale referees were trained and tutored by him. A Trophy in his name is given each year by Elmvale Minor Hockey Association.
Member Details:
Category: Builder
Year of Induction: 2014
Sport(s): Hockey
Nominator: Ross McConnell
Date/Place of Birth: Nov. 21, 1929/Flos Township
Date/Place of Rest: 1972/Elmvale Presbyterian Cemetery
Highlights:
Elmvale Minor Hockey Coach. ...more highlights
Narrative/Anecdote:
Doug (Bummer) McMann presented the Doug McConnell's Inductee plaque to Mrs. Joan McConnell at the Induction Ceremony. It seems Bummer's dad, Tom, and Doug McConnell were a 'long time' coach and manager combo. Ross McConnell told the story that on many occasions Bummer would rush to the arena to get into Doug and Joan's car because Mrs. McConnell would always have a huge supply of sliced carrots for young Bummer to munch on as they began their many 'to game' journeys. It seems Joan and Doug knew the value of good nutrition for growing boys many years ago. To this day Bummers refers to Joan as "Mom"
Quotes:
"Doug was probably one of the best known hockey men in Ontario as far as the minor systems went." . ...more quotes
Memorabilia/Media:
Click on the Photo Gallery link below to see Doug in his "Punch Imlach" hat and the trophy presented annually in his name.
...Photo Gallery
In Memory:
Doug passed away suddenly in 1972
Acknowledgement:
Springwater Sports Heritage would like to express its appreciation for the significant contribution made by Ross and Joan McConnell as well as SSH volunteers for their research, collection and collation of information.
Back to Hall of Fame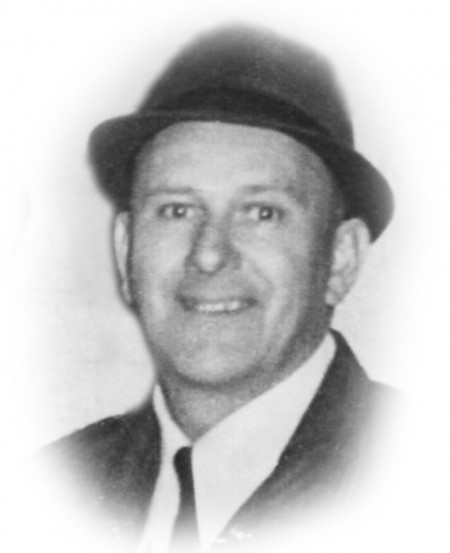 Ceremony Video: