2016 Inductees Announced
Congratulations...
Read More

2016 Nominations Closed
Times up ...
Read More
Springwater Sports Heritage
The purpose of Springwater Sports Heritage is:

* To digitally chronicle, preserve and provide internet access to Springwater's sports heritage.
* To ceremoniously acknowledge and exhibit the awards of exceptional sporting contributions and achievements of Springwater's Athletes, Builders and Teams.
Add Your Heritage
Upload your images, share a story.
HONOURED MEMBER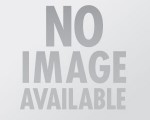 17 days ago
RT @penguins: The #Pens have signed forward Garrett Wilson to a one-year, two-way contract. Details: https://t.co/fdy84op4ST https://t.co/q…

17 days ago
Stay tuned for 2016 Induction Ticket info https://t.co/hsanUl1zBr

2 months ago
Last call for nominations for the 2016 Induction! https://t.co/Nr30iQTHCm @springwatertwp